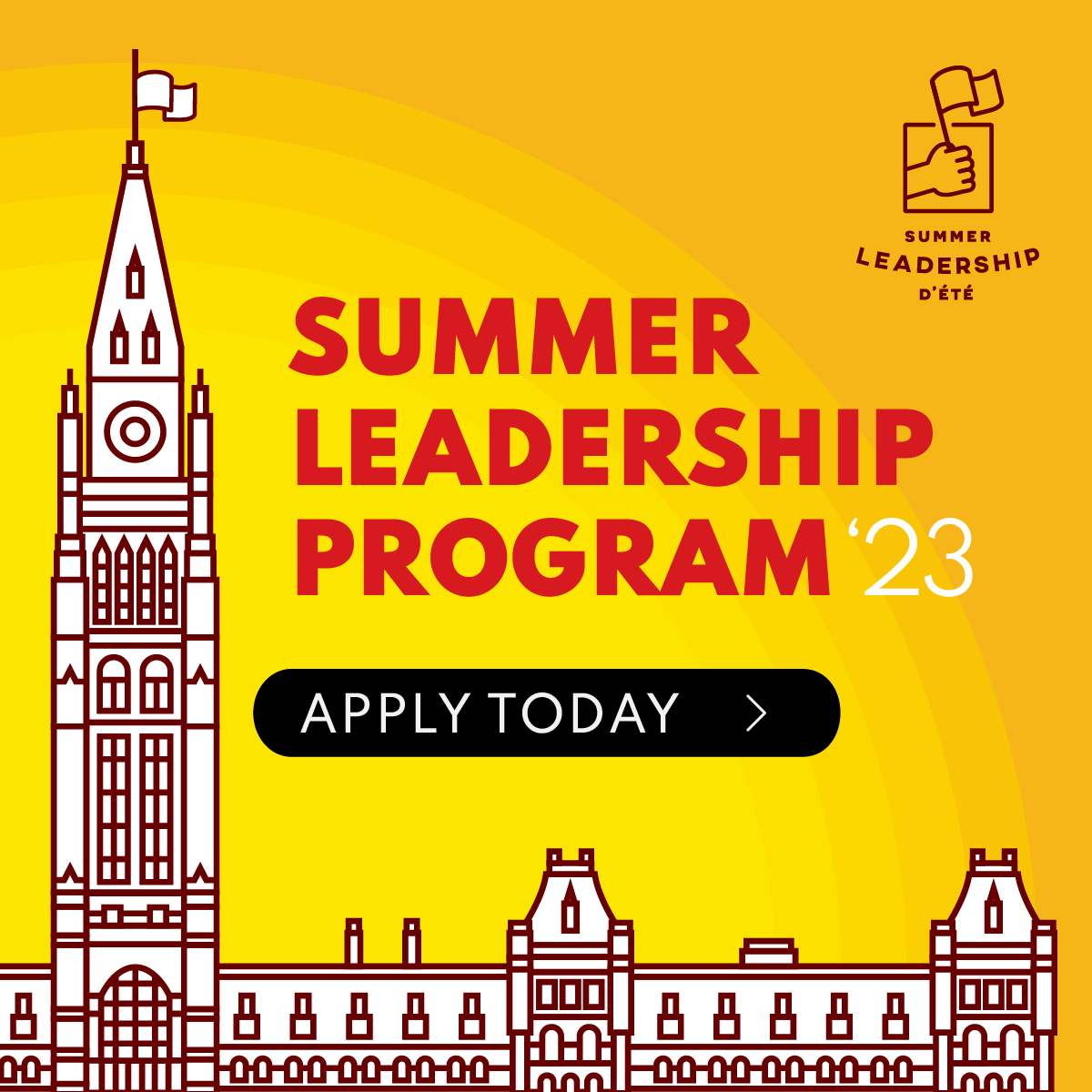 [Applications for 2023 are closed. See you next year !]
The Summer Leadership Program (SLP) is a unique political internship opportunity that gives young people across the country experience serving in the offices of our Members of Parliament, Ministers' offices, the Prime Minister's Office, and the Liberal Research Bureau.  
SLP 2023 runs from May 1st to August 18th. The program is administered and coordinated through the Liberal Research Bureau. 
Apply before February 3rd : https://slp2023ple.infolib.ca/application/